KUALA LUMPUR, Aug 10 (Bernama) — Malaysia and Indonesia will further discuss bilateral matters and other issues of common interest during the 13th Malaysia-Indonesia Annual Consultation, to be hosted by Indonesia.
The Foreign Ministry in a statement, said among issues to be further deliberated would include ASEAN car project, cooperation in the oil palm industry, community learning centre (CLC), maritime boundary delimitation and land boundary demarcation, Indonesian domestic workers as well as Indonesian Flight Information Region (FIR).
"During President Joko Widodo's official visit to Malaysia on Aug 8 and 9, Prime Minister Tun Dr Mahathir Mohamad and the Indonesian leader have discussed the issues briefly. They also touched on Timor-Leste's application to join ASEAN," said the statement on the outcome of the Indonesian president's visit to Malaysia.
The date for the 13th Malaysia-Indonesia Annual Consultation has yet to be decided.
It added that Dr Mahathir also extended an invitation to Joko Widodo, better known as Jokowi, to attend KL Summit on Dec 19 to 21, to be held here.
"The visit by Jokowi to Malaysia and the meeting between the two leaders reflect the commitment by both countries to further strengthen the existing strong bilateral relations between Malaysia and Indonesia," it said.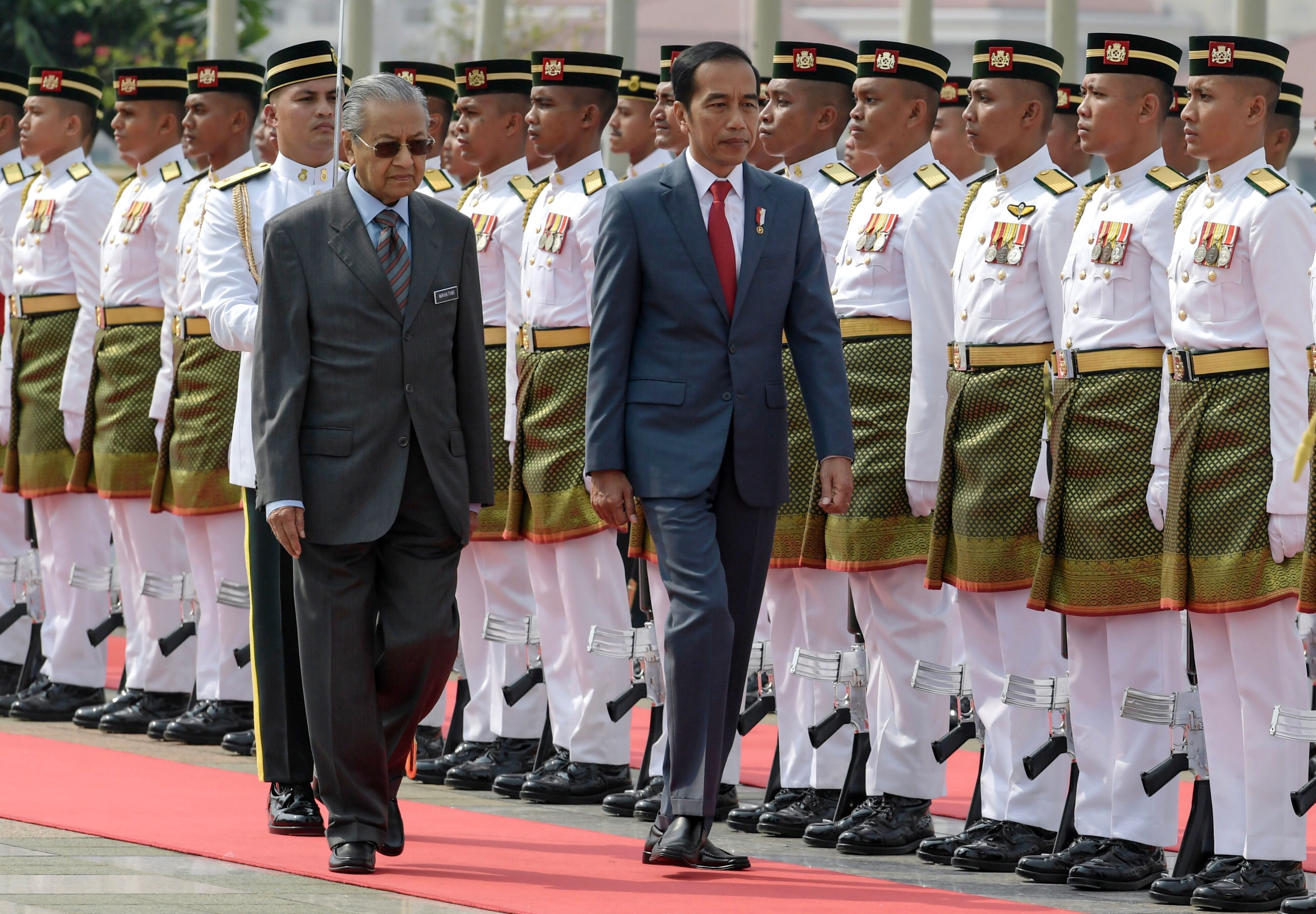 Jokowi arrived in Kuala Lumpur on Aug 8, accompanied by his wife Iriana Joko Widodo and this marked Jokowi's first official visit abroad after having been re-elected for the second term in the presidential election on April 17.
Jokowi left yesterday afternoon for Singapore from the Kuala Lumpur International Airport.
— BERNAMA
Similar Posts:
493 total views, 1 views today